2018 Range Rover Velar India Price List Revealed
Jaguar Land Rover today announced the prices for its all new SUV, the Velar. The Range Rover Velar has been priced starting at Rs. 78.83 lakhs ex-showroom and will sit in between the Range Rover Evoque and the Range Rover Sport. It will be available with 3 engine options – a 2.0-litre diesel (D180), 2.0-litre petrol (P250) and a 3.0-litre V6 diesel engine (D300). All engines are mated to a 9-speed automatic gearbox. Deliveries of the all new 2018 Range Rover Velar will commence from the end of January 2018.
Rohit Suri, President & Managing Director, Jaguar Land Rover India Ltd. (JLRIL), said, "The New Range Rover Velar is a symbol of sophisticated design, well-crafted interior, innovative features and technologies, backed by powerful and efficient powertrains. We are extremely delighted to bring the highly awaited and one of the most desirable SUVs with many of our customers are looking forward to own and drive."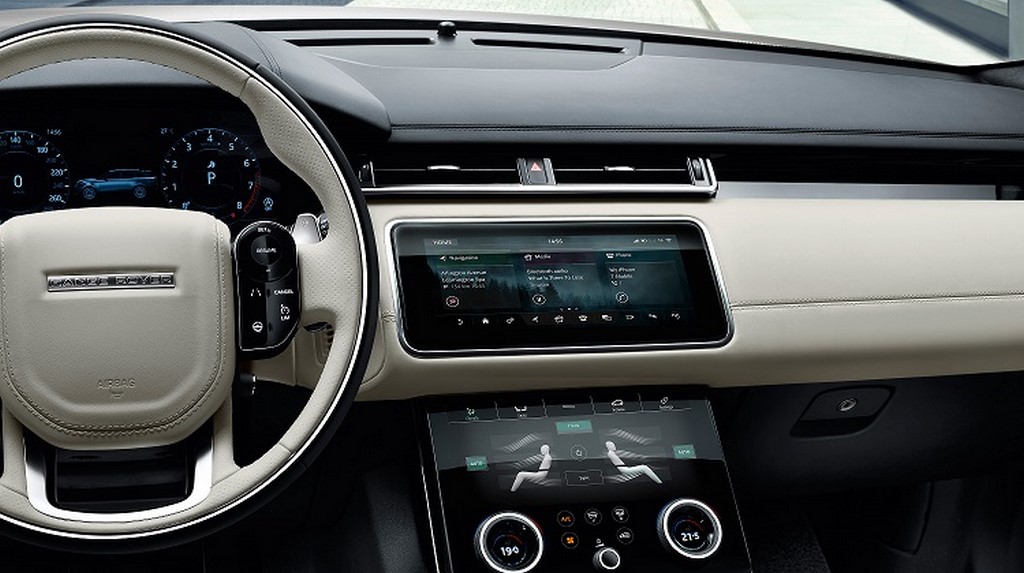 The 2018 Range Rover Velar looks very futuristic. It follows on the same design philosophy as the Range Rover Evoque in a slightly longer and wider avatar. There are many distinctive features on the Velar like the flush door handles, slim full LED headlights and a beautifully raked rear windscreen. The wheels on this one are 20-inchers. The car can be endlessly customised from the outside as well as the insides. On the insides, occupants will be kept busy by a 10.2-inch high resolution touchscreen infotainment system and a fully touch HVAC controls running the Touch Pro Duo operating system. There is an all wheel drive system that gets the iconic Terrain Response system that makes off roading effortless. Already planning to buy? Take a look at the price list below.
2018 Range Rover Velar Price List (Ex-showroom)
2.0 l Diesel (D180): Rs. 78.83 lakhs
2.0 l Diesel (D180) R-Dynamic: Rs. 80.76 lakhs
2.0 l Diesel (D180) S: Rs. 83.25 lakhs
2.0 l Diesel (D180) R-Dynamic S: Rs. 85.18 lakhs
2.0 l Diesel (D180) SE: Rs. 85.21 lakhs
2.0 l Diesel (D180) R-Dynamic SE: Rs. 87.14 lakhs
2.0 l Diesel (D180) HSE: Rs. 89.93 lakhs
2.0 l Diesel (D180) R-Dynamic HSE: Rs. 91.86 lakhs
2.0 l Petrol (P250): Rs. 78.83 lakhs
2.0 l Petrol (P250) R-Dynamic: Rs. 80.76 lakhs
2.0 l Petrol (P250) S: Rs. 83.25 lakhs
2.0 l Petrol (P250) R-Dynamic S: Rs. 85.18 lakhs
2.0 l Petrol (P250) SE: Rs. 85.21 lakhs
2.0 l Petrol (P250) R-Dynamic SE: Rs. 87.14 lakhs
2.0 l Petrol (P250) HSE: Rs. 89.93 lakhs
2.0 l Petrol (P250) R-Dynamic HSE: Rs. 91.86 lakhs
3.0 l Diesel (D300): Rs. 110.66 lakhs
3.0 l Diesel (D300) R-Dynamic: Rs. 113.01 lakhs
3.0 l Diesel (D300) S: Rs. 116.04 lakhs
3.0 l Diesel (D300) R-Dynamic S: Rs. 118.39 lakhs
3.0 l Diesel (D300) SE: Rs. 118.43 lakhs
3.0 l Diesel (D300) R-Dynamic SE: Rs. 120.78 lakhs
3.0 l Diesel (D300) HSE: Rs. 124.18 lakhs
3.0 l Diesel (D300) R-Dynamic HSE: Rs. 126.53 lakhs
3.0 l Diesel (D300) First Edition: Rs. 137.53 lakhs