2018 Audi A8 Caught Testing In The Wild!
The next generation Audi A8 has been caught testing on public roads. The flagship Audi luxury sedan is expected to debut during mid-2017.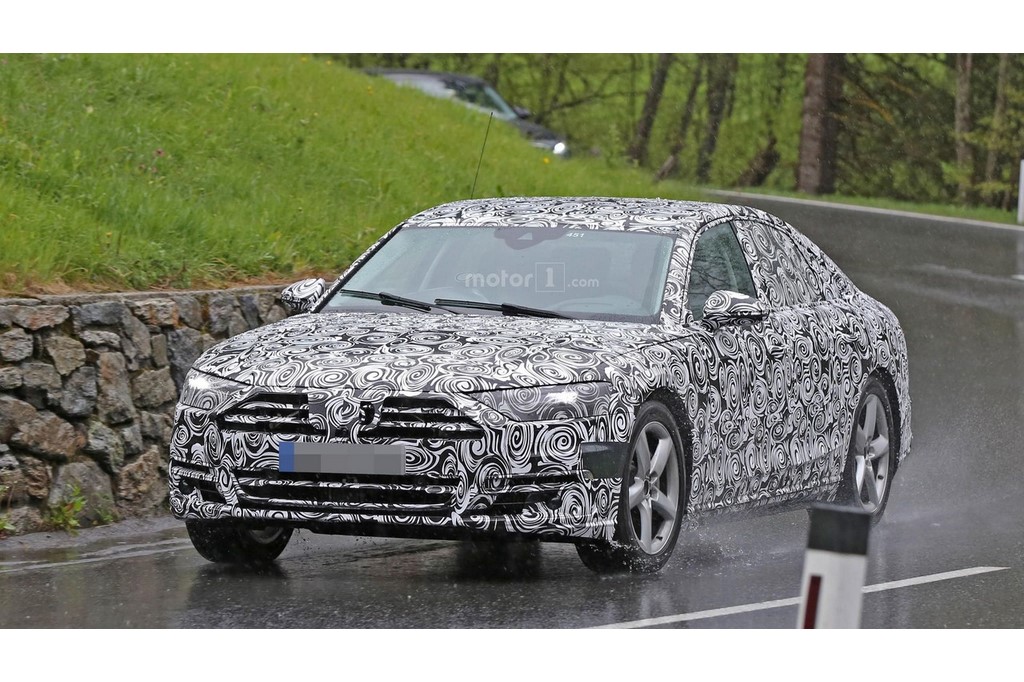 Audi A8 in its current generation when was launched set the benchmark in its segment which was in authority of the BMW 7-Series and the Mercedes-Benz S-Class. The car sold very well but today seems getting just a bit long in the tooth. Both the Merc and the Beemer have got their latest generations out in India which again makes the Audi A8 a bit out of place. Just when you were thinking that Audi needs to replace its flagship sedan come these pics. Yes, these are first images of the upcoming new 2018 Audi A8 wearing a production body obviously under camouflage. The luxury sedan is set to hit roads mid next year after which it will come to India of course in early 2018.
The exteriors of the prototype seen here bear resemblance to the Audi Prologue Concept. The silhouette of the car seems similar to the current gen car and will be built of Volkswagen Group's MLB2 platform aka MLB EVO which also underpins the new Audi Q7 and the Bentley Bentayga. There are no interior shots as yet but undoubtedly, Audi will offer the Virtual Cockpit and the next generation MMI UI on the next gen A8. The driver could also be provided with gesture controls, semi autonomous driving mode backed by the traffic-jam pilot system which allows the car to drive itself at speeds of up to 60 kmph.
The 2018 Audi A8 will be powered by a assortment of engines. At the top will sit a 6.0-litre W12 that was seen in the Bentley Bentayga followed by a 4.0-litre diesel V8 that currently powers the Audi SQ7. But the engine that will make most sense to the Indian market will be an entry-level 3.0-litre V6 diesel. The engines will come mated to a 8-speed automatic gearbox with the range topping W12 getting Audi's famous Quattro 4-wheel drive system. There will be on offer a plug in hybrid too in international markets. Audi is most likely to unveil the car to the world during March next year at the 2017 Geneva Motor Show.
Source: Motor1