Mercedes-Benz inaugurates its latest service facility Auto Hanger Mumbai, also introduces unique Premier Express Prime service
Mercedes-Benz today, inaugurated a state-of-art new workshop facility of Auto Hangar in Mumbai's prime location of Vile Parle. With 'MAR 2020' global retail presentation, the Auto Hangar Vile Parle service center aims to deliver a luxury customer experience to the growing Mercedes-Benz customer base in the financial capital. The Three-Pointed Star's popular retail format is based on four pillars, which include Design, Architecture, Customer oriented processes, and Digital enhancements, providing the customer an immersive luxury brand experience.
Martin Schwenk, Managing Director & CEO, Mercedes-Benz India, Shekhar Bhide, Vice President, Customer Services & Corporate Affairs, Mercedes-Benz India and Mohan Mariwala, Managing Director, Auto Hangar inaugurated the 'MAR 2020' workshop in Vile Parle, Mumbai.
Inaugurating the world-class service center, Martin Schwenk, Managing Director and CEO, Mercedes-Benz India commented, "With the inauguration of this new Auto Hangar 'MAR 2020' service center, we firmly underline our promise of offering a distinct service differentiation to our valued customers. Mercedes-Benz is determined to provide customers with the best infrastructure, people and innovation, and the Auto Hangar 'MAR 2020' service facility is a benchmark for a luxury service center. The workshop is strategically located in the prime location of Vile Parle and boasts of industry-first initiatives such as Premier Express Prime. Mumbai remains one of our largest markets and 'Auto Hangar' has been our long-term partner and an integral part of the brand's success story in this market. The new workshop will enhance customer experience through a combination of spatial design, innovative advisory processes and the introduction of digitalization in advice, sales and service. With the support of Auto Hangar team, we are committed to provide our customers with the best service experience which complements the world-class products and technology we offer them. On the occasion of 25 years of our partnership, I would like to express my thanks to Mohan Mariwala and the entire Auto Hangar team for their continuous support."
A modern retail presentation format from Mercedes-Benz was implemented across the globe. It offers a unique experience with the combination of the digital and physical worlds. The new modern design and signature architecture enable a seamless customer journey. With the new format, people's role and processes are realigned to ensure coordination between various touchpoints and operations, for higher customer convenience. The modern format creates an enriching ownership experience for our customers with state-of-the-art concepts and designs.
Mohan Mariwala, Managing Director, Auto Hangar said, "Mercedes-Benz is the most iconic automotive brand globally and we are extremely proud to share our journey with the Three Pointed Star in India for the last 25 years. In these years, we have delivered over 16500 cars to our discerning customers. With the opening of our new 'MAR 2020' workshop in the heart of Vile Parle, we are confident of delivering and fulfilling the service requirements of our customers in Mumbai. This modern luxury workshop, representing the brand's new retail presentation, will offer an unparalleled vehicle ownership experience to our valued patrons in the city."
This is Auto Hangar's 5th workshop is based on Mercedes-Benz's signature brand presentation in retail with a focus on the four pillars of Design, Architecture, Customer oriented processes, and Digital. This is the first ever 'MAR 2020' workshop in the Western Region. With this, Auto Hanger has a total of 4 'MAR 2020' outlets which boast of the latest design language from Mercedes-Benz with an Investment of INR 4.8 crores. The facility is spread across 11,000 sq. ft. with 10 bays and a Capacity to service over 3600 cars per year
Mercedes-Benz also introduced its popular Premier Express Prime 2.0 (PEP 2.0) service programme with the inauguration of the new service facility at Auto Hangar. With PEP 2.0, customers can have their cars serviced in under 3 hours. If the service is not completed in the stipulated time, then the franchise partner will offer the service complimentary.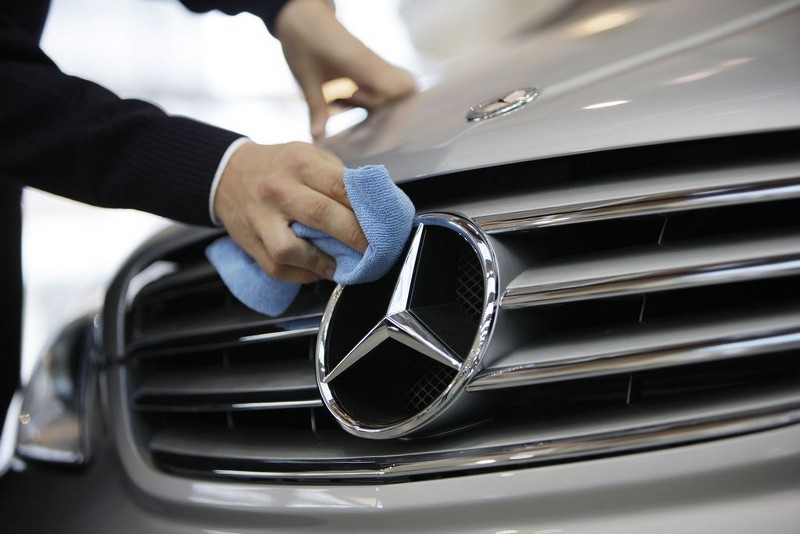 Services covered under Premier Express Prime are:
•Service A type – Oil and oil filter check and replacement, Brake Fluid replacement, Dust Filter Replacement, Wheel rotation, Coolant Antifreeze mixture ratio check, Washing, Interior & Exterior Cleaning
•Service B type – Oil and oil filter check and replacement, Brake Fluid replacement, Dust Filter Replacement, Wheel rotation, Coolant Antifreeze mixture ratio check, Washing, Interior & Exterior Cleaning, Fuel Filter check, Air Filter replacement
•Diesel Fuel filter | Brake discs and Brake pads | Wheel Balancing
•This entire customer service journey has been made completely digital by incorporating Mercedes DSD Nxt