India to host ASIA AUTO GYMKHANA COMPETITION 2018, for the very first time
After a successful opening round in Bali, Indonesia, India will play host to the FIA (Federation Internationale de l'Automobile) recognised AAGC (Asia Auto Gymkhana Competition) 2018 for the very first time on 29-30 September, 2018. Organised by the Indian Automotive Racing Club and promoted by FB
Motorsports, this two day event will be held at the drift track in The Raymond complex in Thane, giving audiences a grand spectacle of some of the best Gymkhana drivers.
The event will comprise 13 teams and 26 drivers, representing 10 countries from the APAC region, all of whom were selected through a rigorous selection process. The participants will be driving kitted Volkswagen Polo track cars identical to one another and it all comes down to who drives and navigates the best.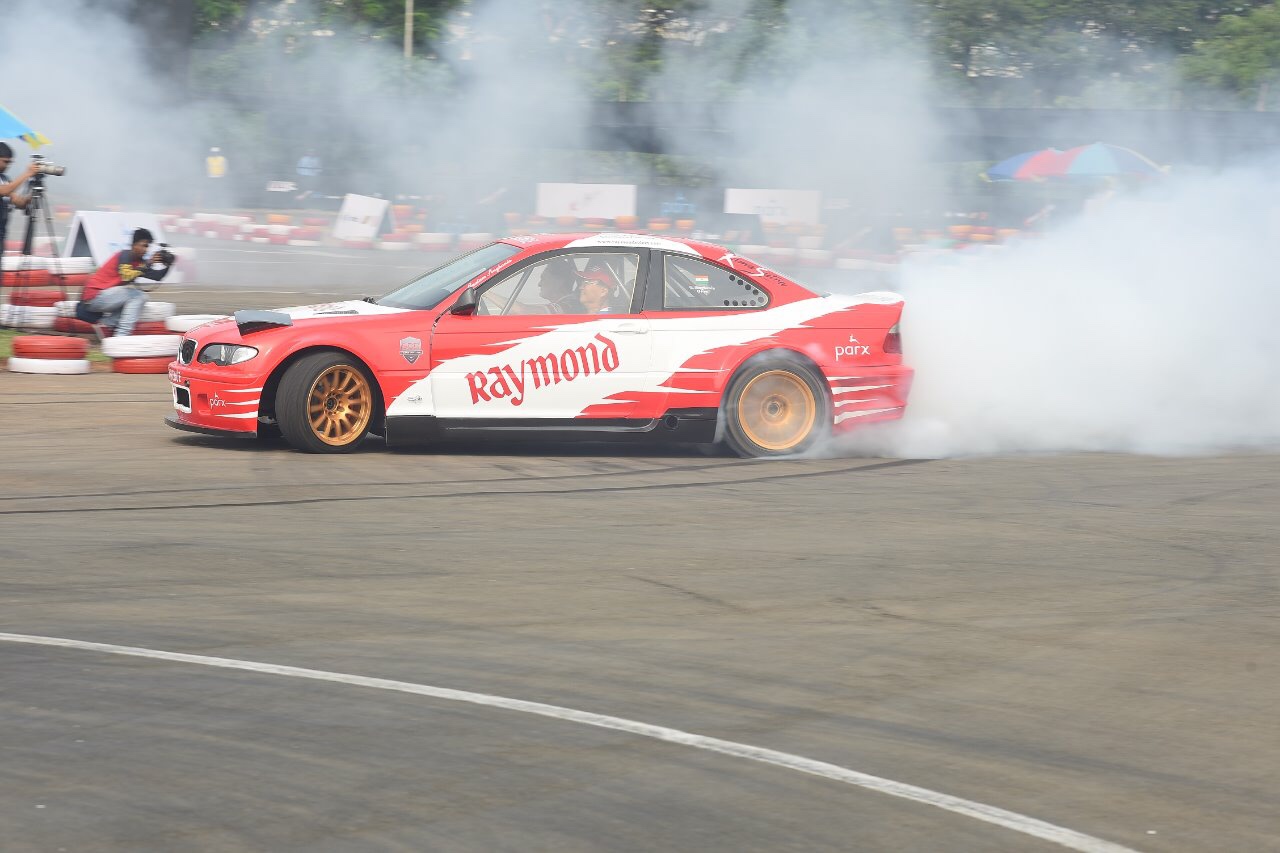 Gautam Hari Singhania, Chairman & Managing Director, Raymond Ltd. and member of the FIA World Motorsports Council said "As an avid motorsports enthusiast I am thrilled to support and be part of this FIA recognised initiative held in India for the very first time. Through AAGC the idea is to popularize motorsports by making it more accessible, more affordable and an entertaining event. We also want to give participants the recognition that they deserve. The AAGC is a great beginning and in future, I hope to work with colleagues and representatives across the world and more so in India, to bring in many more such motorsports initiatives."
Dr. Kwong Yeung, President & CEO of AAGC said, "We are happy to host Round 2 of the AAGC 2018 here in India, a country with so many young, talented and ambitious motorsports aspirants. What makes the sport even more special is that Gymkhana competitions are affordable and that any car can be enrolled into the competition, with driver skills as the core criteria. For Round 2, we have some very promising drivers, including a very talented Indian driver line-up. I keenly look forward to this weekend event."
Mr. Sirish Vissa, Head of Volkswagen Motorsport India said, "We are happy to provide our Volkswagen Polo stunt cars to the drivers. They are some of the best gymkhana drivers from their respective countries and would be driving some of the best cars we have to offer. I am excited for the upcoming two days of the competition." He further added, "We strive to raise the standard of Indian Motorsport, develop awareness of motorsports in India and bringing the sport to the maximum audience possible. We are always ready for any collaboration to popularize motorsports in the country. This form of partnership restores my faith in future of motorsports in India".
Gymkhana as a form of motorsport relies on the driver's skill and technique – to navigate through a short timed loop, which is comprised of obstacles and choreographed manoeuvres such as 360 spins, J-Turns, Slalom, Box Parking and Figure-8 amongst others. The total run time of the heats are generally under a minute which makes this a fast paced, engaging and rewarding experience to watch.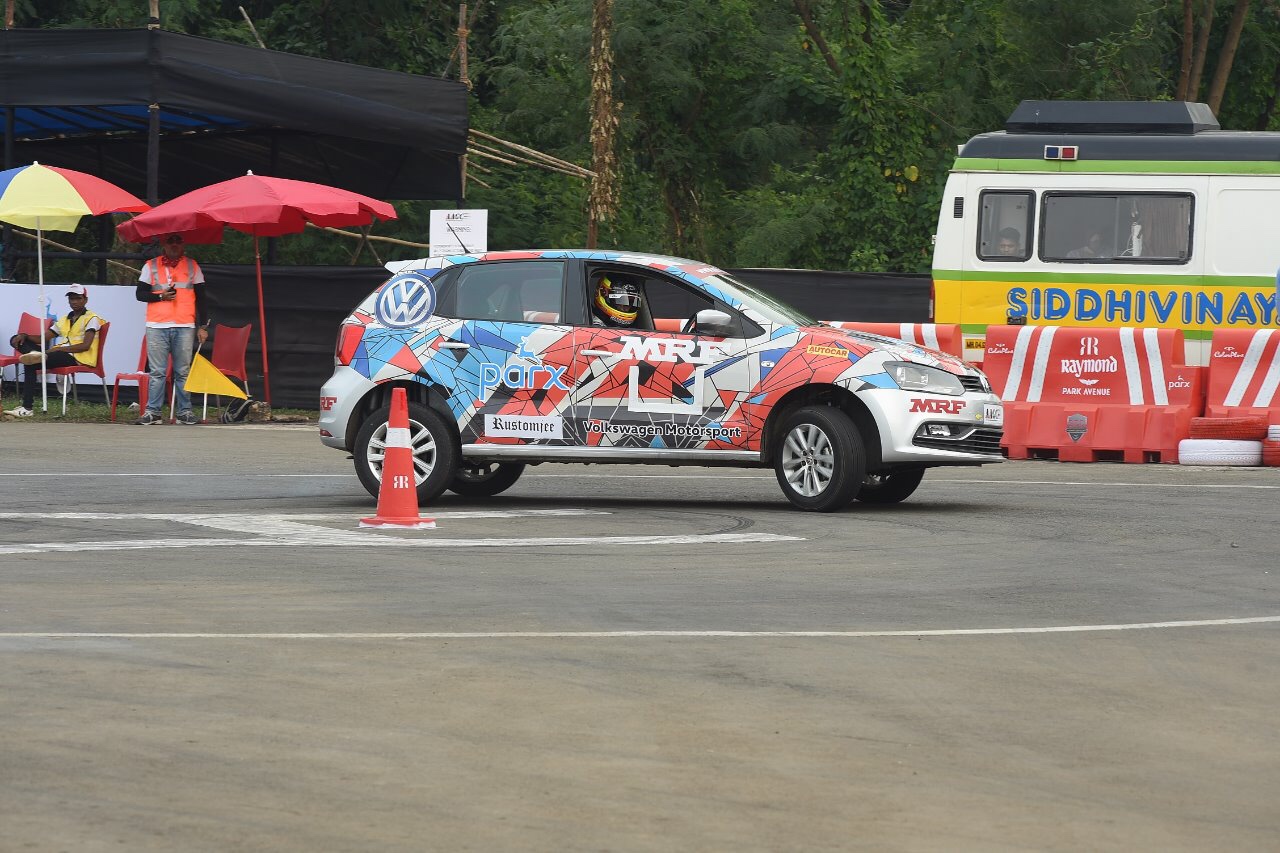 Run under the aegis of FIA in conjunction with FMSCI (Federation of Motor Sports Clubs of India), the event acts as an entry point for budding young drivers to start a career in racing, in a safe, economical and practical way.
Akbar Ibrahim, President FMSCI said "In India motorsports is still an extravagant affair. It is not as easy as it looks and at the same time not as popular as we'd like it to be. At FMSCI it is our endeavour to cultivate this form of sport and make people, corporates and the authorities more aware and supportive of the sport, starting from the grass-roots level. We are elated to host this event here in India and we thank our sponsors and partners for the support extended to us."
The FMSCI is a long-standing member of the FIA, a national motorsport federation recognised by the Government of India, for the promotion and control of motorsports in India, and is affiliated to the prestigious Indian Olympic Association.
Dilip Joshi, Chairman of AAGC 2018 Round 2 said, "Round 2 of AAGC 2018 promises to be exciting, with a world-class motoring event never seen before in the city. Through this event, we hope to connect our passion for automobiles to the larger Indian audience, including a bunch of very excited school kids from the neighboring Smt. Sulochanadevi Singhania School, who will be part of the audience on Race Day. As we move along, we hope to trigger greater aspiration for racing and look forward to a power-packed weekend."