Honda Car India flags off 8th Edition of Drive to Discover
'Drive to Discover' – Honda Cars India flags off the 8th edition with an exciting journey of 23 Travellers, 700+ Kilometres and 2 Countries
The leading manufacturer of passenger cars in India, Honda Cars India (HCIL), flagged off the 8th edition of 'Drive to Discover', its popular journey series, fromBagdogra, West Bengal to the Royal Kingdom of Bhutan. HCIL is also celebrating the sales milestone of 3 lakh i-DTEC diesel engine models in India, coincidently, with the drive.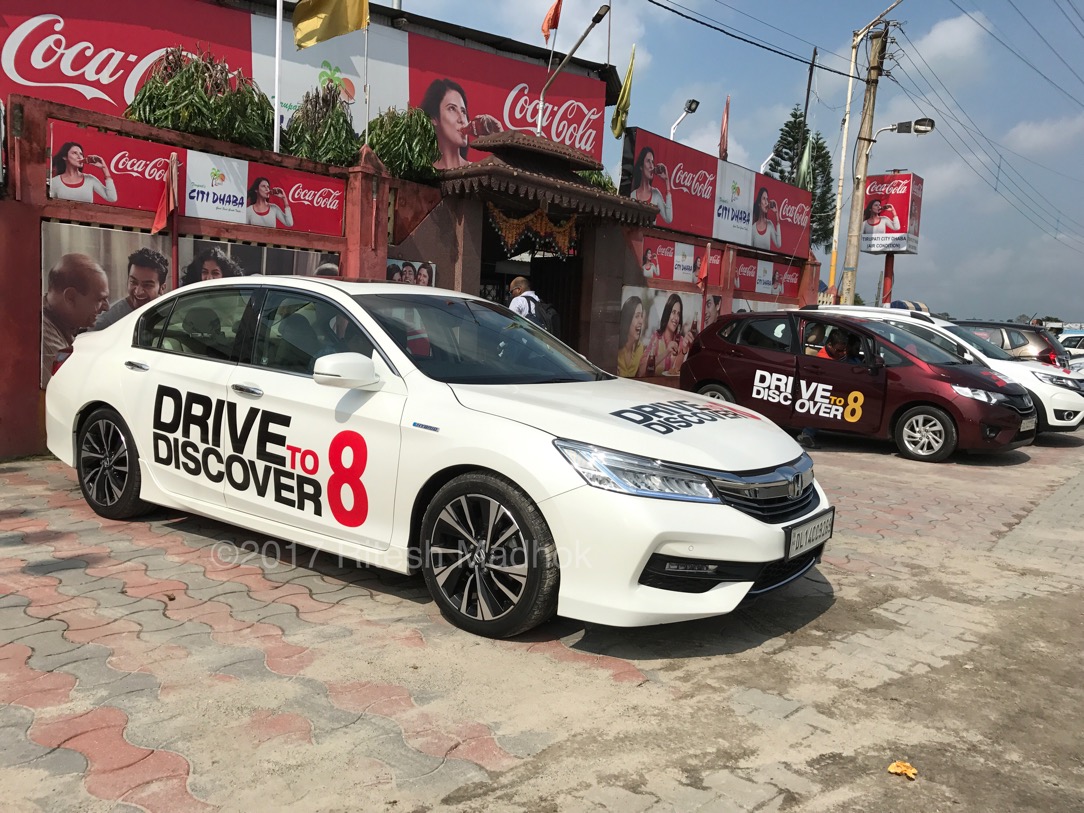 The Drive to Discover rally is a perfect blend of adventure, thrill and excitement.The drivers' experience everything, right from the exotic destination to the lush countryside, from the highways, to thethe interiors of the country during their journey.
Mr. Yoichiro Ueno, President & CEO, Honda Cars India Ltd., speaking on the occasion said, "Drive to Discover is one of our most awaited annual drive event in India and is keenly followed by our fans and customers. This year we enter into its 8th edition and drive across from India into Bhutan." "The theme of this year's drive is '3 lakh i-DTEC Journeys' which marks Honda's 3 lakh sales milestone of revolutionary 1.5L i-DTEC diesel engine models in India," he added.
The rally will feature the Premium hatchback Honda Jazz, family sedan Honda Amaze, Sporty Lifestyle Vehicle Honda WR-V, India's loved sedan Honda City, versatile Honda BR-V, Premium SUV Honda CR-V and the very advanced, Honda Accord Hybrid. 23 journalists get to experience this exciting drive in two countries.
Beginning fromBagdogra in West Bengal, this rally will pass through monasteries, fortresses (or dzongs) and scenic landscapes of Bhutan. Covering unexplored terrain and natural beauty of Phuensholing, Paro and Thimpu, the participants will also get an opportunity to visit the famous Paro Taktsang (Tiger's Nest monastery). This is a prominent Himalayan Buddhist sacred site and the temple on the Cliffside of the upper Paro valley. After covering a journey of more than 700 kilometres, the drive will conclude on September 16th, 2017 at Bagdogra, which is also the starting point.
Honda Cars India has a strong sales and distribution network with 348 facilities in 233 cities across spread across the country.