Mahindra to bring Showroom to your homes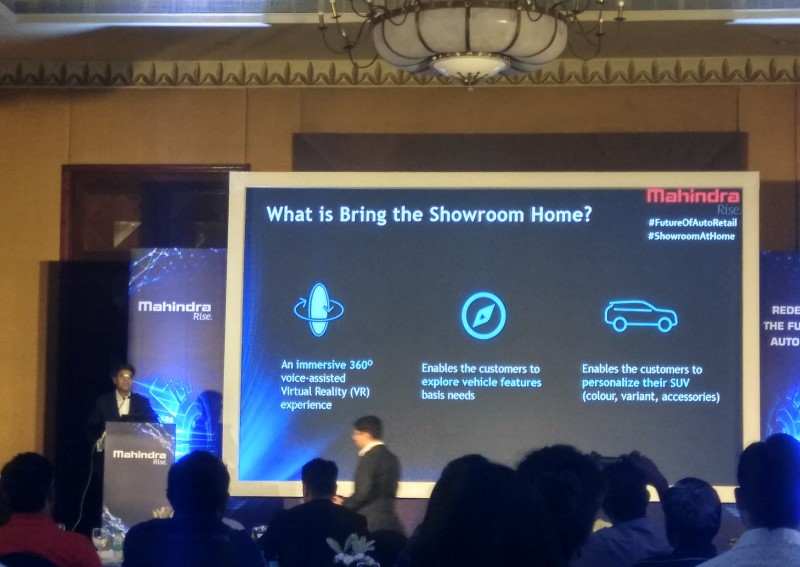 On 31st January, The Indian Automotive Retail sector witnessed setting of a new bench mark by Mahindra, country's largest SUV manufacturer, as they launched a Industry first platform, SYOUV, which promises to 'Bring the Showroom Home,' This unique platform will service customers in all stages, Pre-Sales, Sales and After Sales equally. This platform will offer a 360 degree, immersive showroom experience.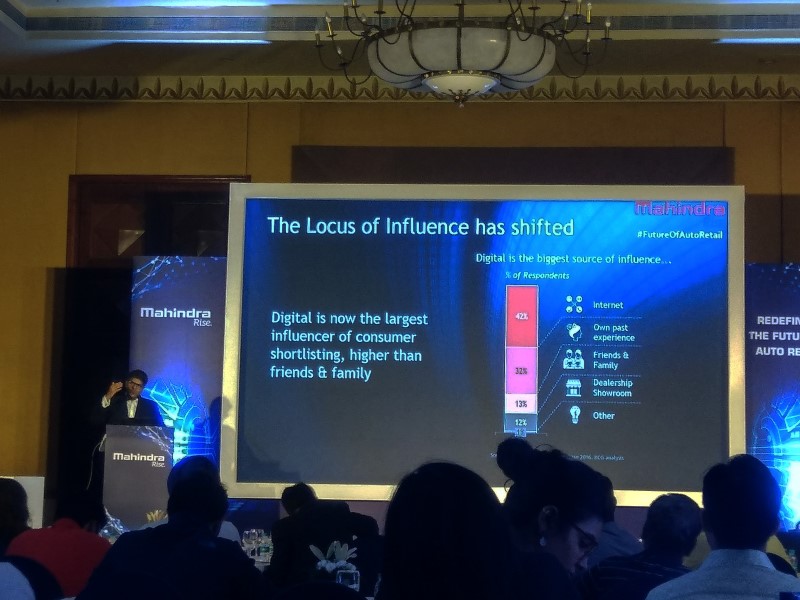 In terms of Pre-Sales, the SYOUV platform provides Dealer Stock Availability, design your SUV with Friends/Family online, Talk to Experts helpline, Compare with other branded SUVs. The platform guides the customer, which showroom to visit for his preferred colour option availability, if not available, it provides the exact date of next stock arrival. Another unique feature is the option to design your own SUV online, where users can design and accessorize their SUV of choice, get the sexact pricing details from the platform itself, thus bringing transparency in pricing. Further to help the customer, the platform has a 'Talk to the Expert' feature, where the customer can directly speak to a auto-expert who can help you choose your Car as per your needs.
In terms of Sales, the platform grants the convenience of booking a test ride for his preferred model at the preferred time of the week. Also, customers who have custom designed their SUVs can directly book it online, by seeing the dealer stock availability. In an attempt to boost sales, Mahindra has tied up with multiple auto portals for direct sales of its products, with the convenience to book your vehicle sitting at home. The dealership executive will arrive at your home with the showroom in his Briefcase. Mahindra is using VR headsets to get the showroom to your home, these gadgets will offer realistic visual depictions of different Mahindra SUVs with the various customization options, allowing the customer to see first hand how his SUV will look.
On the After Sales front, Mahindra's WITH YOU HAMESHA platform will surely prove to be a game changer in the market. This platform allows Online Service Booking with Pickup-Drop Service, E-Job card & Cost estimate, Smart Notifications on Service reminders, SOS button ensures RSA at a click of a button, Online payment gateway for bills, Service history with Complete Bills, and direct Video Call option to the Relationship Manager. Mahindra basically has set out to redefine the future of Auto Retail & Servicing.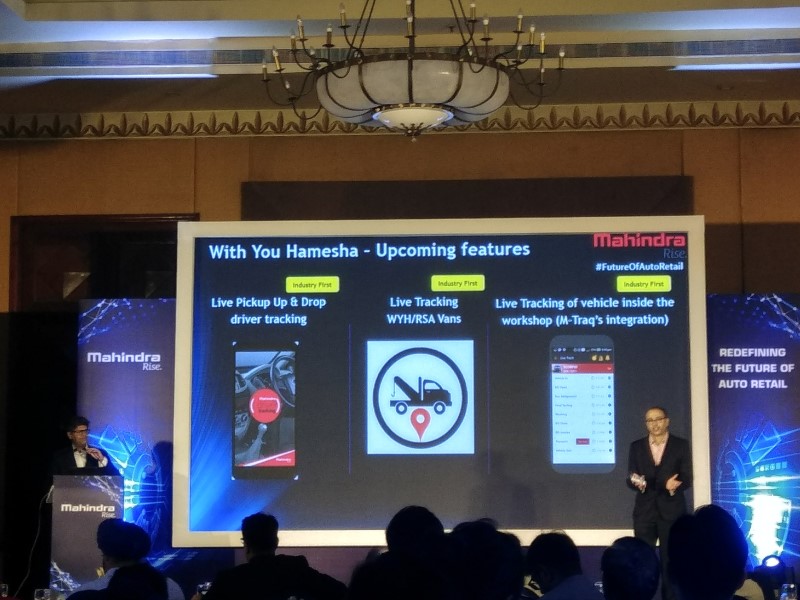 Certainly, Mahindra seems to have picked up the right stones this time over. They were quick to realize the customers rising dependency on technology, and used Digitalization to ease the bottlenecks in the SUV buying process. Mahindra certainly has put all other SUV players in a tight position.