Mercedes-Maybach 6 Concept Coupe Takes You Ahead In Time: Video
Images of the super luxurious Vision Mercedes-Maybach 6 concept have been circulated on the internet before its official debut. The unveil is planned at the Pebble Beach Concours d`Elegance later this year. The German car maker released three teasers on social media, announcing the unveiling of the car at the prestigious event held on the Monterey Peninsula in Monterey County, California. The design of the Vision Mercedes-Maybach 6 (because its 5 meters long) concept adopts an streamlined silhouette shape and gives us a glimpse of the earlier Mercedes Vision concepts shown. What powers this concept under the hood is still a mystery.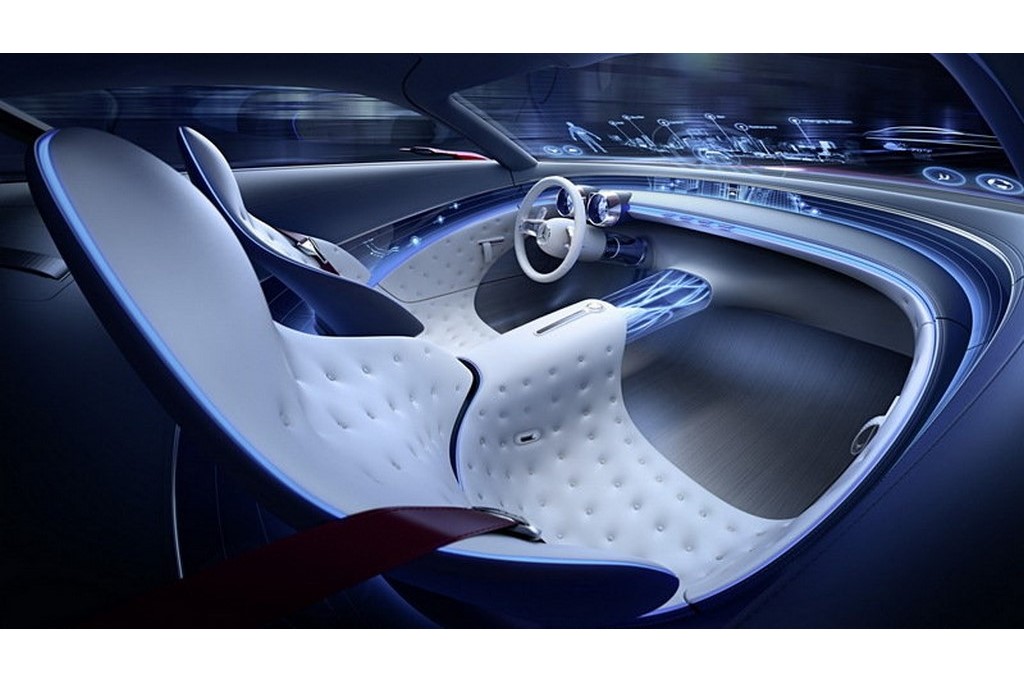 The pictures on the internet show a long and elongated split hood that reminds us a lot of a rocket cockpit. The front fascia is mainly designed by a wide styled chrome grille with vertical slats housing a pair of slim styled LED headlights. The cabin area is mostly covered by a set of gullwing styled doors that makes this space age concept look super trendy. Also seen is a gigantic heads-up display that covers nearly the entire windshield. What's missing is the transmission tunnel which proves that this would be an all electric concept. Space-age looking seats with trendy-looking LED pin stripping around them enhance the space-age look of the cabin. The overall styling and designing is extremely seductive and takes you ahead in time.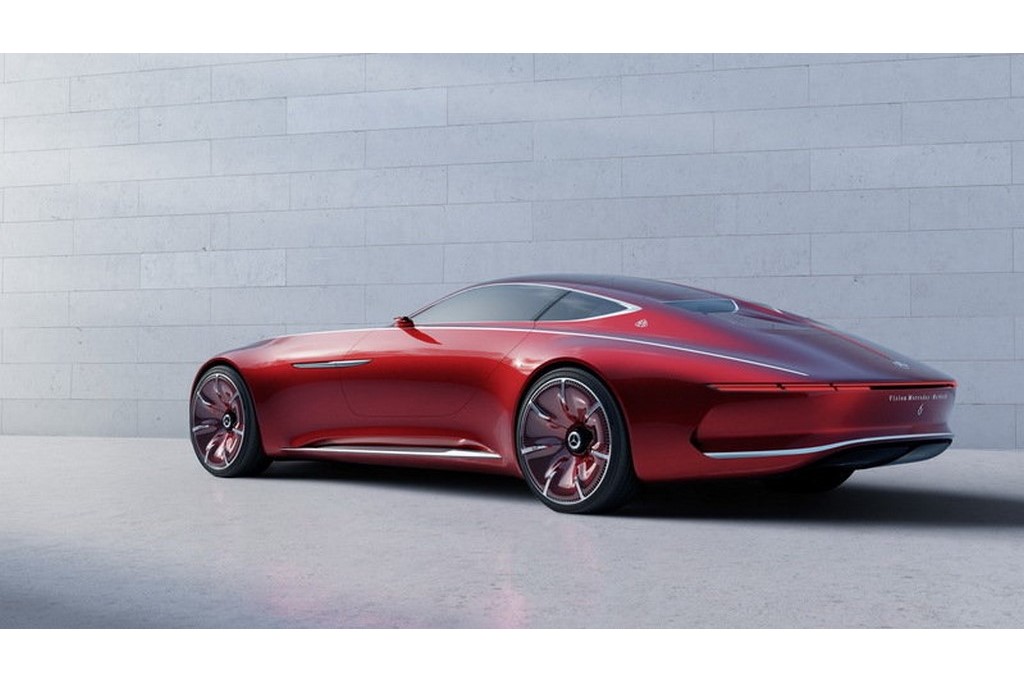 With this concept, Mercedes is getting in the league of the Rolls-Royce and Bentley for sure. There have been a few Mercedes Vision concepts before this, namely the Vision Gran Turismo, Vision Tokyo etc. This would be the first Mercedes-Maybach Vision concept though. There also is a video released of the concept that you can see here. We have to agree that the Mercedes-Maybach 6 concept coupe is one hell of an attention-getter.
Mercedes-Maybach 6 Concept Coupe Photo Gallery: