This Is A Must Have Jugaad For Motorcyclists This Monsoon!
Monsoons are here and everyone seems to be preparing for it with umbrellas and raincoats. But a motorcyclist we spotted had a neat trick up his sleeve. Read on.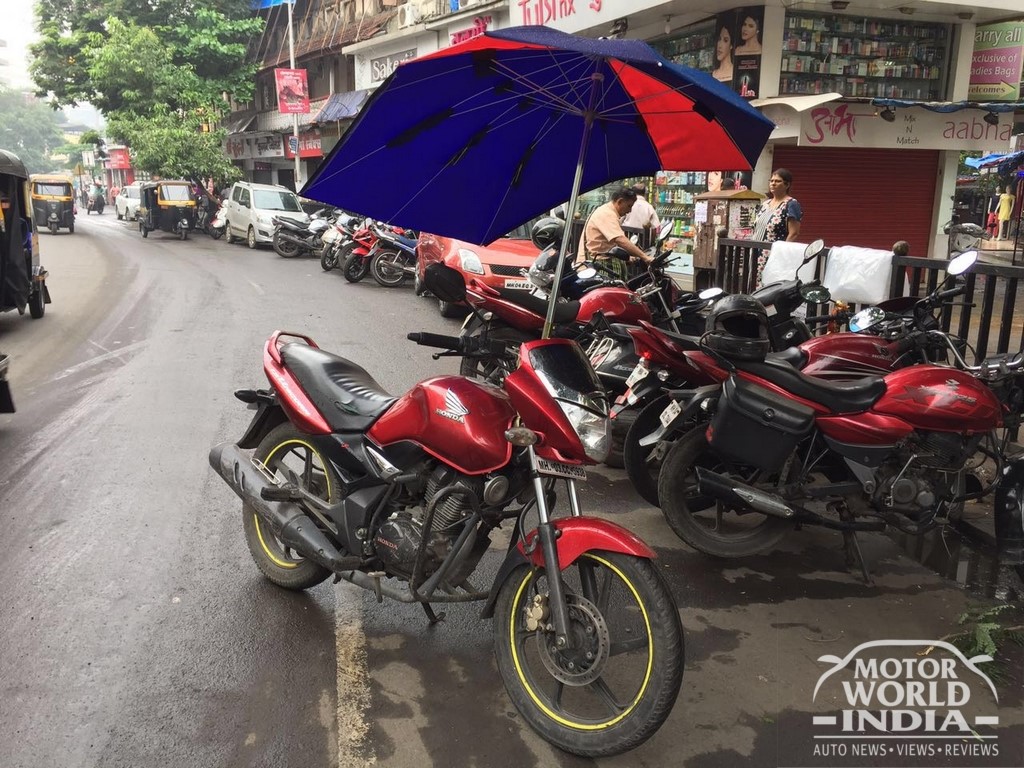 The monsoon season is one of the most awaited ones of the year. Rains usually start in the month of June and with it begins the monsoon shopping. Most of the people buy umbrellas, rain coats and gum boots especially motorcyclists. But one such motorcyclist had a new jugaad to deal with this year's monsoons. The motorcycle was fitted with a large umbrella and looked liked a well thought out and well executed job. It is also one of those peculiar and weird modifications and looks like the ultimate jugaad for some who hates carrying umbrellas and wearing raincoats.
The umbrella has a streamlined shape and reinforcements on its hinges on the insides to prevent it from turning upside down due to the wind while riding. The base of the umbrella is fixed over the steering column with the help of metal rods. It also has adjustments to it with the help of two levers on the side and two bolts that keep the umbrella rod firmly in place. The right angle sections have been welded together.
We waited for the owner to appear near the bike but he did not turn up. Thinking practically, this leaves us to speculate that this could be a one off project by a college going student. The sheer dedication to do such a job is impressive and at the same time commendable. There are very few bike enthusiasts who like to work on their motorcycles. This umbrella motorcycle will have its own flaws though. The rider cant be saved from getting wet from heavy rains while riding and also cant protect from splashes of water from the pools that are formed on the roads. Although it will keep him dry when stationary. So could this be a future bike accessory, may be? Comment below and let us know.