Honda 2-Wheelers Inaugurates 100th 'Best Deal' Outlet In Mumbai
Honda 'Best Deal' dealerships sell pre-owned Honda 2-wheelers. This new initiative by Honda was launched in 2013 and already has 100 dealerships in 70 cities across 19 states.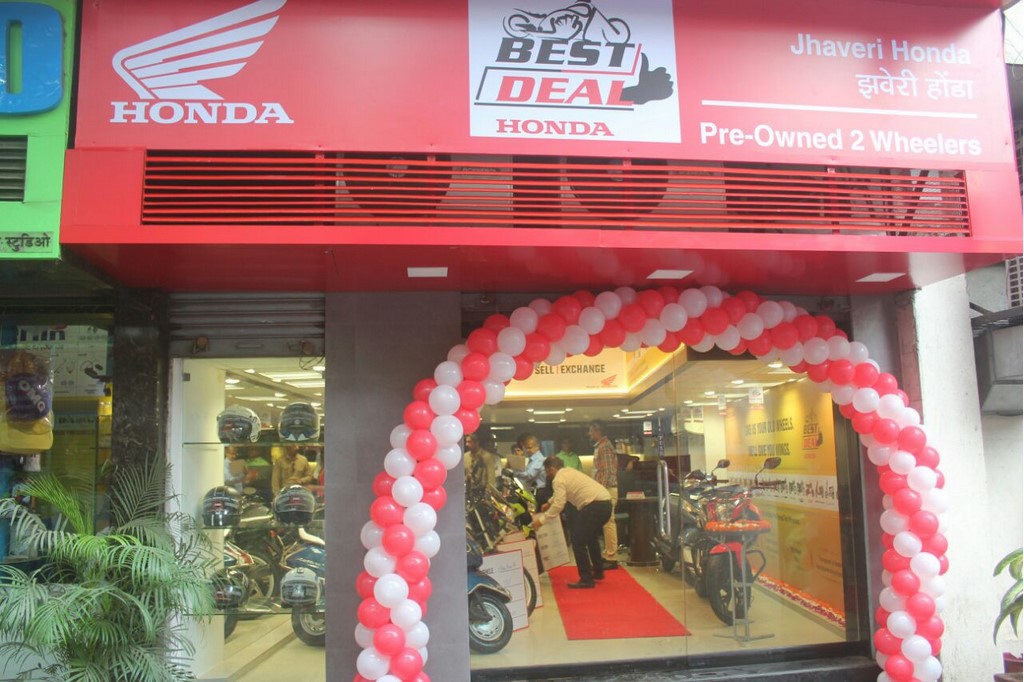 The pre-owned 2-wheeler segment in India has not seen much buzz but thanks to Honda its popularity is increasing steadily. The pre-owned 2-wheeler market is known to be very unorganized and highly fragmented in India. Hence in 2013 Honda came up with a new idea of exploiting this space with dedicated dealerships called 'Best Deal' for pre-owned 2-wheelers. Three years down the lane, the company has inaugurated its 100th dealership in Mumbai. The outlet is located at Tardeo Road and is named as Jhaveri Honda. Honda has rapidly expanded its Best Deal network footprint now in 70 cities across 19 States of India. Honda added 55 percent of the network in last 2 fiscals itself and in just 3 years the company has already served over 45,000 pre-owned two-wheeler customers.
Through Best Deal, Honda is giving a credible and organized platform to earlier untapped category of 2-wheeler customers – Those who want to exchange their existing two-wheeler of any make for a brand new Honda two-wheeler and those customers who want to buy a refurbished and certified pre-owned Honda 2-wheeler and seek the best deal in the market. The biggest advantage of Best Deal platform is that it comes with 2 Free Services, 6 Months Warranty and after-sales support too.
Elaborating on this milestone, Mr. Yadvinder Singh Guleria, Senior Vice President, Sales and Marketing, Honda Motorcycle and Scooter India Pvt. Ltd., said, "As a pioneer, Honda introduced the concept of Certified Pre-owned Outlets – Best Deal. This allows us to create more touch-points of interacting with customers and also tap into the huge potential that the pre-owned 2-wheeler market offers. Our experience shows that the pre-owned industry is evolving very fast. The replacement cycle for 2wheeler has come down from 7-8 years to 3-5 years in a decade. With shrinking replacement cycle of the 2-wheeler industry, Honda sees immense future potential in pre-owned 2-wheeler retails and we are aggressively scaling up this business. We aim to double the Best Deal count to 200 outlets in the next 2 years."