Maruti Suzuki Flags Off 'Backwaters Rally' From Ooty
Maruti Suzuki India Limited (MSIL), today flagged off the third round of Maruti Suzuki National Super League TSD Rally Championship Backwaters Rally, from picturesque hill station, Ooty, Tamil Nadu.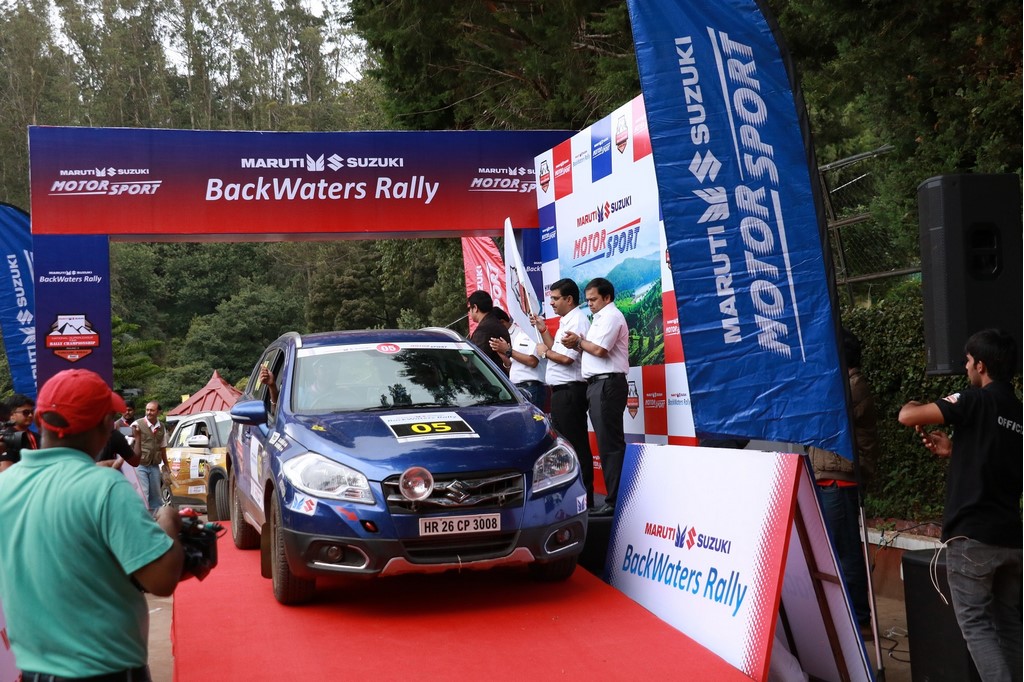 Maruti Suzuki has flagged off the two-day Backwaters Rally in the wee hours today, the June 17th, 2016 from Ooty. The rallyists will cross scenic mountains and plateaus along their way to Cochin, Kerala, covering a total distance of approximately 650 kms in two days. The Rally will see 35 teams compete for the prestigious title. The participants include winners of Uttarakhand and Deccan Rally Karthick Maruthi and S. Sankar Anand. Other key participants like Sachin Singh and Jagmeet Gill are set to give a tough competition to the title holders.
Explaining the rally Mr. Vinay Pant, Asst. Vice President, Marketing, Maruti Suzuki India, said, "With MS-NStsdRC we want to take motorsports to masses. It is aimed at encouraging motorsports in India and giving young rally enthusiasts a platform to boost their passion. The association with MS- NStsdRC rally has enabled us to reach newer destinations which were unexplored in our previous motorsport activities. Importantly, since there's no need for any customisation in the vehicle to participate in the rally the response has been encouraging. We hope the best man with the best machine wins the rally!"
Maruti Suzuki National Super League TSD Rally Championship (MS-NStsdRC) is a combination of six different rallies namely Maruti Suzuki Uttarakhand Rally, Deccan Rally, Backwaters Rally, Mughal Rally, Gujarat Rally and Arunachal Rally. Participants can either be part of the all six rallies or they can participate in individual rallies. With shorter duration and TSD format MS-NStsdRC is targeted to young and working professionals who are keen for motorsports. Maruti Suzuki has been actively promoting motorsports in the country for over 15 years now and has various other events like the Raid de Himalayas, Dakshin Dare, Auto Cross and the Desert Storm.
Also Read: Maruti Suzuki Vitara Brezza Road Test Review