Volvo Cars Safety Experts receive prestigious award from US NHTSA
Senior officials from Volvo Cars safety department, Per Lenhoff and Magdalena Lindman received this prestigious award from the US NHTSA.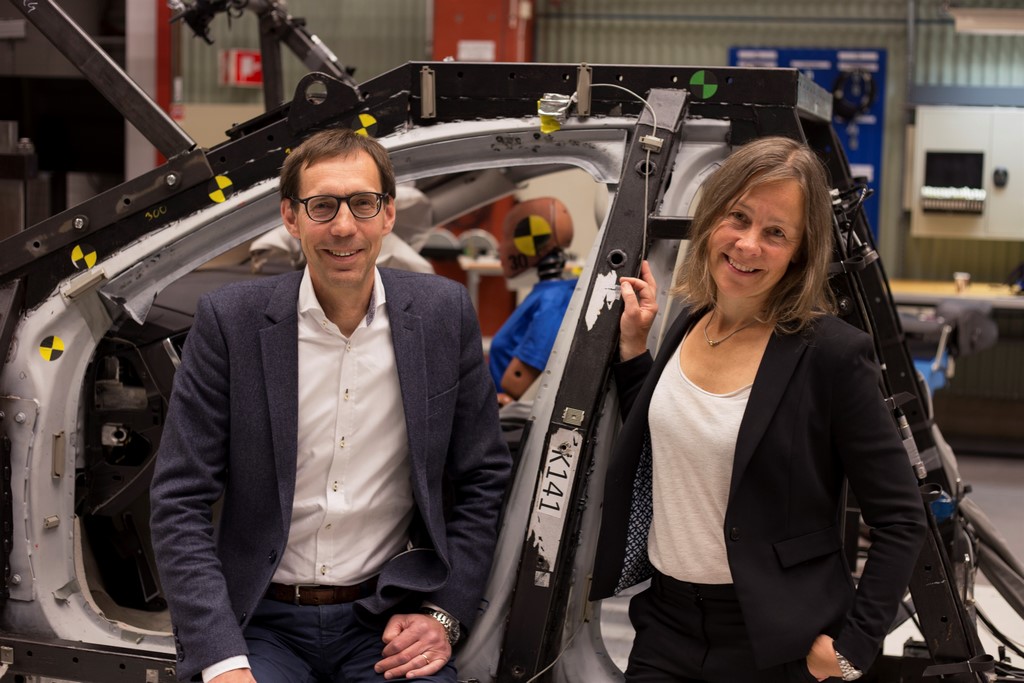 Volvo Cars, the premium car maker synonymous with advanced safety systems, has once again been recognised for its contribution to improving traffic safety and reducing fatalities and serious injuries on our roads by the National Highway Traffic Safety Administration (NHTSA) in the United States. Per Lenhoff, Senior Manager, and Magdalena Lindman, Technical Expert in Traffic Safety Data Analysis, who work at the Volvo Cars Safety Centre, one of the most advanced testing facilities in the automotive industry, have been recognised by NHTSA for their contribution to enhanced traffic safety. Over the years they have worked on developing a range of systems including Run-off road occupant protection and both physical and CAE (Computer Aided Engineering) test methods that capture and replicate real-life crashes.
Magdalena Lindman, Technical Expert, Traffic Safety Data Analysis at Volvo Cars Safety Centre said, "We are delighted to receive this recognition for our work. Our goal is to make our roads a safer place for everyone. This is why we place so much importance on understanding real-world data. At Volvo Cars we do not engineer our cars to just pass safety tests – we engineer them to save lives. That has always been our starting point."
Volvo Cars has been the pioneers in the Safety department ever since 1970 when it introduced the three-point seat belt. The company is already moving into the next step of autonomous driving too. Latest generation cars like the XC90 and S90 have won loads of accolades for its tech that includes the Top Safety Pick+ Award by the IIHS. The latest offering from the company's stable, the Volvo XC60, comes with an updated City Safety feature that is capable of autonomously steering the car away from the obstacle if it senses that the car wont brake itself in time.
Also Read: BREAKING! Volvo India to start local assembly of its cars this year via the CKD route
Also Read: 2017 Volvo XC60 rolls off the assembly line in Torslanda, Sweden