LIVE! 2018 Range Rover Velar officially launched, Deliveries commence
Jaguar Land Rover had finally commenced deliveries of the all new Velar SUV in India. This model sots in between the Evoque and Sport in the Range Rover line up. The pricing of the car was revealed early last month (scroll down for detailed pricing) with a promise of deliveries starting late January 2018. The company has delivered on their promise and we will finally get to see the all new 2018 Range Rover Velar on our roads.
The 2018 Range Rover Velar looks very futuristic. It follows on the same design philosophy as the Range Rover Evoque in a slightly longer and wider avatar. There are many distinctive features on the Velar like the flush door handles, slim full LED headlights and a beautifully raked rear windscreen. The wheels on this one are 20-inchers. The car can be endlessly customised from the outside as well as the insides. On the insides, occupants will be kept busy by a 10.2-inch high resolution touchscreen infotainment system and a fully touch HVAC controls running the Touch Pro Duo operating system.
The top of the line diesel variant will be powered by a 3.0 L TD6 engine which produces 296 BHP of power and an impressive 700 Nm of torque. The other diesel engine option will be the 2.0 L Ingenium diesel that is good for 177 BHP and a more conservative 430 Nm. Coming to the petrol option in the Range Rover Velar lineup, it is a 2.0 L Ingenium unit going by the badge P250. The petrol sipping engine produces 246 BHP of power and a sedate 265 Nm of torque. All the three engine options should come mated to an 8-speed automatic transmission as standard coupled with Land Rover's Terrain Response All Wheel Drive System.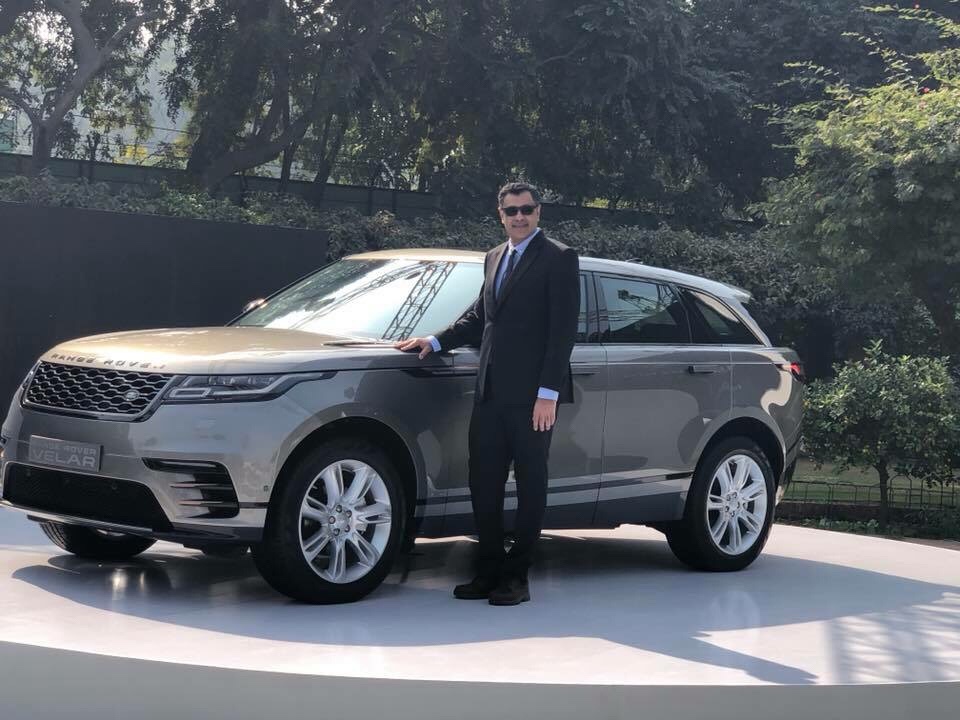 2018 Range Rover Velar Price List (Ex-showroom)
2.0 l Diesel (D180): Rs. 78.83 lakhs
2.0 l Diesel (D180) R-Dynamic: Rs. 80.76 lakhs
2.0 l Diesel (D180) S: Rs. 83.25 lakhs
2.0 l Diesel (D180) R-Dynamic S: Rs. 85.18 lakhs
2.0 l Diesel (D180) SE: Rs. 85.21 lakhs
2.0 l Diesel (D180) R-Dynamic SE: Rs. 87.14 lakhs
2.0 l Diesel (D180) HSE: Rs. 89.93 lakhs
2.0 l Diesel (D180) R-Dynamic HSE: Rs. 91.86 lakhs
2.0 l Petrol (P250): Rs. 78.83 lakhs
2.0 l Petrol (P250) R-Dynamic: Rs. 80.76 lakhs
2.0 l Petrol (P250) S: Rs. 83.25 lakhs
2.0 l Petrol (P250) R-Dynamic S: Rs. 85.18 lakhs
2.0 l Petrol (P250) SE: Rs. 85.21 lakhs
2.0 l Petrol (P250) R-Dynamic SE: Rs. 87.14 lakhs
2.0 l Petrol (P250) HSE: Rs. 89.93 lakhs
2.0 l Petrol (P250) R-Dynamic HSE: Rs. 91.86 lakhs
3.0 l Diesel (D300): Rs. 110.66 lakhs
3.0 l Diesel (D300) R-Dynamic: Rs. 113.01 lakhs
3.0 l Diesel (D300) S: Rs. 116.04 lakhs
3.0 l Diesel (D300) R-Dynamic S: Rs. 118.39 lakhs
3.0 l Diesel (D300) SE: Rs. 118.43 lakhs
3.0 l Diesel (D300) R-Dynamic SE: Rs. 120.78 lakhs
3.0 l Diesel (D300) HSE: Rs. 124.18 lakhs
3.0 l Diesel (D300) R-Dynamic HSE: Rs. 126.53 lakhs
3.0 l Diesel (D300) First Edition: Rs. 137.53 lakhs